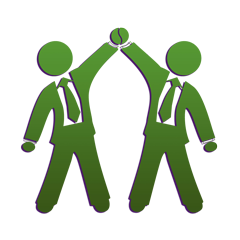 Client Testimonials
Cecily and Michelle, You ladies are awesome! I have had nothing but VERY excellent service with all of my dealings with Greenberg & Associates. Not an exaggeration.
Marc. V
So glad I found Cecily! My morale was extremely low after spending a full week on the phone with Kaiser customer service. I was simply trying to figure out how to get comparable coverage in my new state. But it was a bureaucratic nightmare. THEN someone suggested I contact an insurance agent and I quickly found Cecily online. Problem solved. Cecily is sharp, fast, detail-oriented, patient (answered all of my many questions), trustworthy, upbeat, and knows her stuff! Right away she found a plan for me that was way better than anything I had hoped for. Moving is stressful enough. Cecily made the "getting new health insurance" part easy.
Greenberg and Associates are the best. They not only have been crucial in making sure our plan is what's best for our business, but they have been essential during many hurdles in my personal health and coverage. I don't think I would have been able to get over all the challenges that came with insuring my small business and overcoming a serious illness. Adrienne and Jeff really helped settle things and make sure I was treated honestly and fairly
After 3 days of frustration wading through COBRA and marketplace options and many, many phone calls to various insurances and COBRA folks, I called Greenberg and Associates. Cecily called me back right away and was extremely helpful in answering my questions. Once I had an answer to my most pressing question, it became clear I wouldn't actually need to seek them out for additional support; still, Cecily remained on the line and explained/helped me strategize more thoroughly my most cost efficient next steps, ensuring neither my son nor I go unprotected. If I have insurance broker needs in the future, I will definitely seek her out. Thank you, Cecily!
"Greenberg and Associates is exceptional. Over the five years we have relied on their expertise, responsiveness and professional advise in finding the best healthcare and insurance services for our employees. Adrienne Hutchins is a trusted advisor and friend. And, at a time when there are a lot of questions, concerns, changes and costs - I know I can rely on Greenberg & Associates and Adrienne to provide the best and up-to-the-minute analysis. Adrienne's research and understanding of the ever changing healthcare landscape provides needed insights for making critical business decisions. Moreover, Adrienne truly cares and has gone above and beyond the call of duty for me, my family and our employees in ensuring that we get the best insurance coverage and service. Thank You!"
Heather Warren Kirby, Owner
Acadia Northwest
Cecily Hutchins is amazing! The process of finding a new health insurance plan and having my application approved was like pulling teeth. It took me FOUR months to get a new insurance plan in place and Cecily was friendly, responsive, and had a positive attitude the entire way, from helping me pick out a plan to the very end where Providence could just NOT get it together. Thanks Cecily!
"Dear Adrienne; I just want to let you know how amazed we are at your work ethic and the knowledge you have in providing our company with Healthcare Insurance. I still remember first meeting you in the late fall of 2006 when we started our civil engineering business. To be honest, we were a bit skeptical hiring a broker as I wondered about extra fees but you were recommended by a good friend and business man so we took a chance. I was proven so wrong. You provided us with a wealth of information and compatible plans to choose from. You were always very prompt and thorough in providing us information. I still remember meeting with you in our office in early January and signing to start our policy on March 1st, we then decided to move-up our start date to Feb 1st and you were amazing in getting that completed. Our policy went into effect on Feb 1st 2007, I went into the hospital for an infection on Feb 3rd – 5th, and our seven month old son was diagnosed with Kidney cancer on Feb 22nd. I remember calling you when the bills started coming in and I needed to get straight our policy deductibles and such. You spared no time in meeting me for coffee, taking my bills and showing me exactly what to pay and what our max was to pay. Even the bills that were not matching up, you asked to take on the task of talking to the hospital and our Health Insurance Company to make sure we were not being overcharged. In our darkest days with our baby fighting for his life, you were there for us. To this day, 3 ½ years later, you are still taking care of us, letting us know of changes and asking how you can help with renewing or adding new employees. I am more than thankful to have you as our broker!"
Neil and Kristine
I've worked in many different aspects of customer service most of my life, which makes me completely qualified to say: Cecily is the very top tier! We will be happily recommending her to anyone who asks.
"You've heard about companies that go the extra yard. Sharon and her team go the extra kilometer. Be it life or health insurance -- or just that sense of comfort that comes from being in capable, committed hands -- we couldn't have asked for more during the decades Greenberg & Associates has handled our business."
Richard H. Meeker, President
City of Roses Newspaper Company, and Publisher, Willamette Week
Address
Physical Address:
2445 NE Pacific Street Portland, OR 97232
Mailing Address:
3439 NE Sandy Blvd, #378 Portland, OR 97232
Copyright 2015 Greenberg & Associates | All Rights Reserved