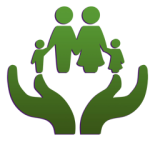 Request A Form
* This is a Required Field
"Greenberg & Associates Insurance has been rock solid in providing us with the best rates and most up to date information when it comes to choosing our healthcare providers throughout a changing economy. Just recently, they helped our engineering firm find a health provider which offered our small business more benefits at cheaper rates. We saved money and our employees are happier with their better coverage. Since 2007, Greenberg & Associates Insurance Agent, Adrienne Hutchins, has been someone we know we can rely on and trust."
Daniel Englund, General Manger
Listen Acoustics Acoustical Engineering & Audio/Visual Design
"Sharon is able to provide EPIC with all the information needed to make educated decisions for our employees and their healthcare."
Heather Schopp, Human Resources Director
EPIC Imaging-East
I've worked in many different aspects of customer service most of my life, which makes me completely qualified to say: Cecily is the very top tier! We will be happily recommending her to anyone who asks.
John B
"We have a great resource in Sharon, who goes the extra mile in helping with all our insurance needs and questions."
Lily Nigo, Clinic Administrator
Orthopedics Northwest, PC
"Greenberg and Associates is exceptional. Over the five years we have relied on their expertise, responsiveness and professional advise in finding the best healthcare and insurance services for our employees. Adrienne Hutchins is a trusted advisor and friend. And, at a time when there are a lot of questions, concerns, changes and costs - I know I can rely on Greenberg & Associates and Adrienne to provide the best and up-to-the-minute analysis. Adrienne's research and understanding of the ever changing healthcare landscape provides needed insights for making critical business decisions. Moreover, Adrienne truly cares and has gone above and beyond the call of duty for me, my family and our employees in ensuring that we get the best insurance coverage and service. Thank You!"
Heather Warren Kirby, Owner
Acadia Northwest
I just moved from Colorado to Oregon and waited till the last minute to get my new health insurance set up. From the very beginning, Cecily Hutchins was super friendly and helpful. She was very quick to respond to my calls and e-mails and got my insurance set up quickly and without problems.
Rebecca
"Dear Adrienne; I just want to let you know how amazed we are at your work ethic and the knowledge you have in providing our company with Healthcare Insurance. I still remember first meeting you in the late fall of 2006 when we started our civil engineering business. To be honest, we were a bit skeptical hiring a broker as I wondered about extra fees but you were recommended by a good friend and business man so we took a chance. I was proven so wrong. You provided us with a wealth of information and compatible plans to choose from. You were always very prompt and thorough in providing us information. I still remember meeting with you in our office in early January and signing to start our policy on March 1st, we then decided to move-up our start date to Feb 1st and you were amazing in getting that completed. Our policy went into effect on Feb 1st 2007, I went into the hospital for an infection on Feb 3rd – 5th, and our seven month old son was diagnosed with Kidney cancer on Feb 22nd. I remember calling you when the bills started coming in and I needed to get straight our policy deductibles and such. You spared no time in meeting me for coffee, taking my bills and showing me exactly what to pay and what our max was to pay. Even the bills that were not matching up, you asked to take on the task of talking to the hospital and our Health Insurance Company to make sure we were not being overcharged. In our darkest days with our baby fighting for his life, you were there for us. To this day, 3 ½ years later, you are still taking care of us, letting us know of changes and asking how you can help with renewing or adding new employees. I am more than thankful to have you as our broker!"
Neil and Kristine
"It has been a pleasure working with Adrienne Hutchins over the last five years regarding our clinic's health insurance decision making. Adrienne's professionalism, attention to detail, and excellent communication skills attest to her understanding of today's complex choices for health care insurance. Adrienne provides multiple health care cost comparisons each year in advance of our renewal. At any time throughout the year, I can call on her and know that my clinic represents a priority in her everyday work."
Jessica A. Wood Gibson, Clinic Manager
John R. Tongue, M.D., P.C.
"You've heard about companies that go the extra yard. Sharon and her team go the extra kilometer. Be it life or health insurance -- or just that sense of comfort that comes from being in capable, committed hands -- we couldn't have asked for more during the decades Greenberg & Associates has handled our business."
Richard H. Meeker, President
City of Roses Newspaper Company, and Publisher, Willamette Week
"Sharon has been able to keep our costs down, while allowing us to provide quality insurance to our employees, which is very important to us."
Mark Zusman, Editor
Willamette Week
"Adrienne Hutchins has been our agent for many years and will continue to be due to her excellent customer service. I can ask her anything and get a prompt response and she takes care of the details so I can run my business. Her yearly reviews are comprehensive and allow me to provide my employees with the best insurance at the best price."
Chris Bayha
Shade Specialties Plus
"Sharon and her staff have always been there for questions/answers and help when we need it. No small business can be without this kind of support and guidance these days!"
Dick Wissmiller
Regal Aviation Insurance
"Greenberg & Associates' knowledge and ability to navigate the constant changes in the insurance industry is a huge benefit to us. They are an essential resource in our employee benefit planning."
Margo Virchow
Martha E. Rich, D.M.D., P.C.
Address
Physical Address:
2445 NE Pacific Street Portland, OR 97232
Mailing Address:
3439 NE Sandy Blvd, #378 Portland, OR 97232
Copyright 2015 Greenberg & Associates | All Rights Reserved